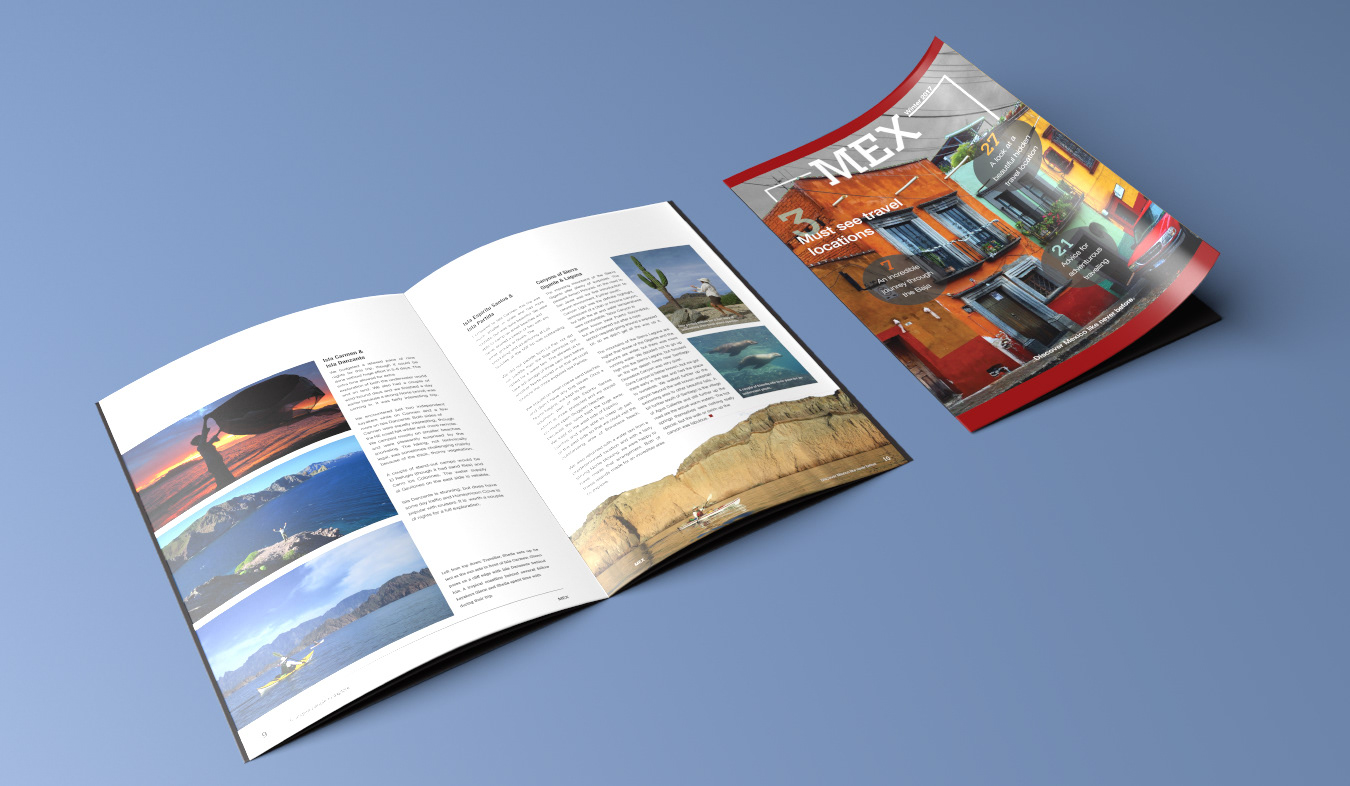 During the third year in my program, I designed and published a Mexican travel magazine. Focusing on Mexican culture and travel opportunities, my magazine featured articles from over 15 contributors I reached out to. Many of the articles I collected were about adventures through Mexico, information about Mexican culture, and how my contributors were shaped by their time in Mexico. I assembled my magazine in Adobe InDesign, relying on Illustrator and Photoshop for the illustrations and photos respectively. I designed every spread to best represent the content of the article, which included all of the illustrations featured throughout. When editing the text, I relied on 2016 Canadian Press standards for a professional, consistent reading experience. I published the final magazine through Blurb.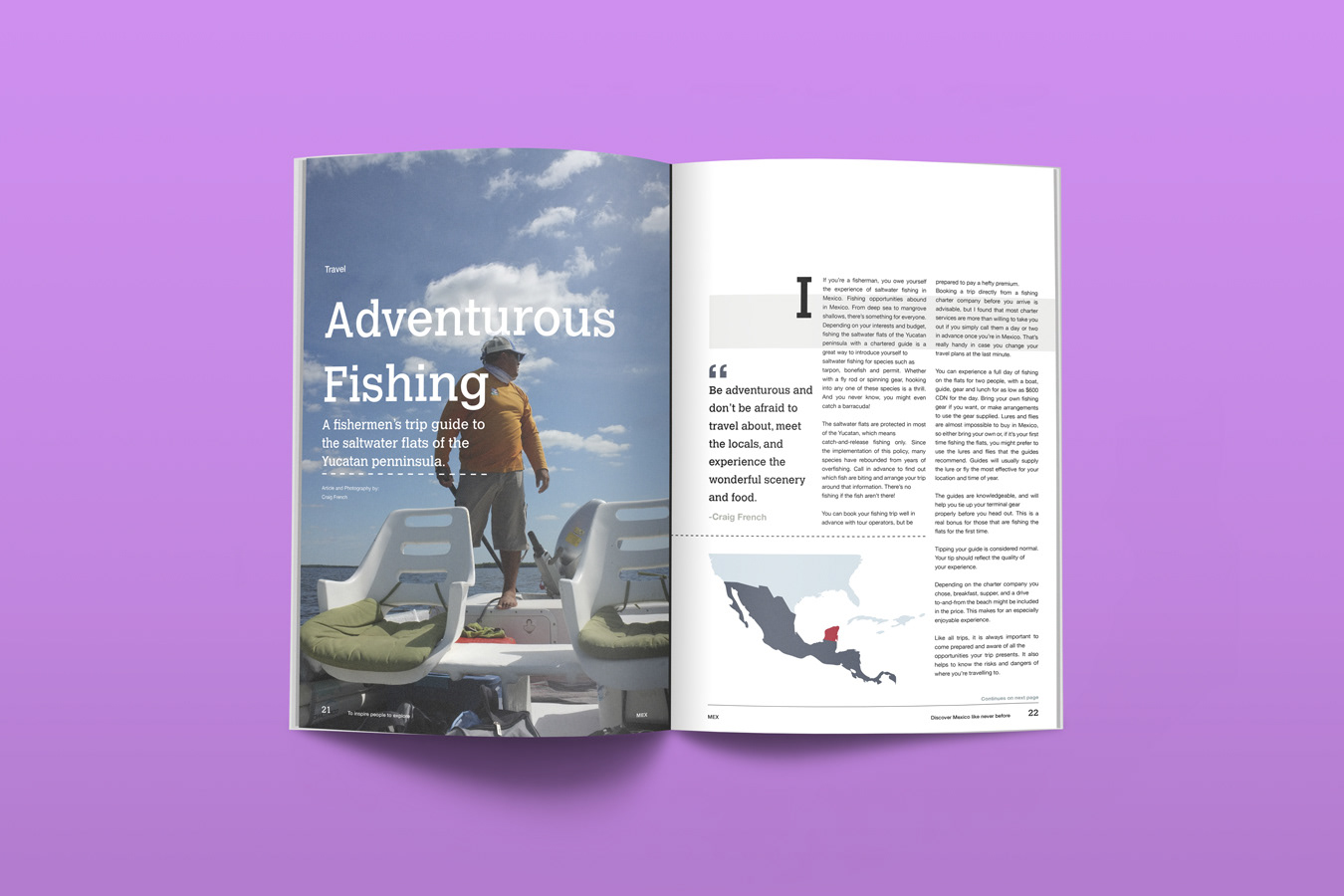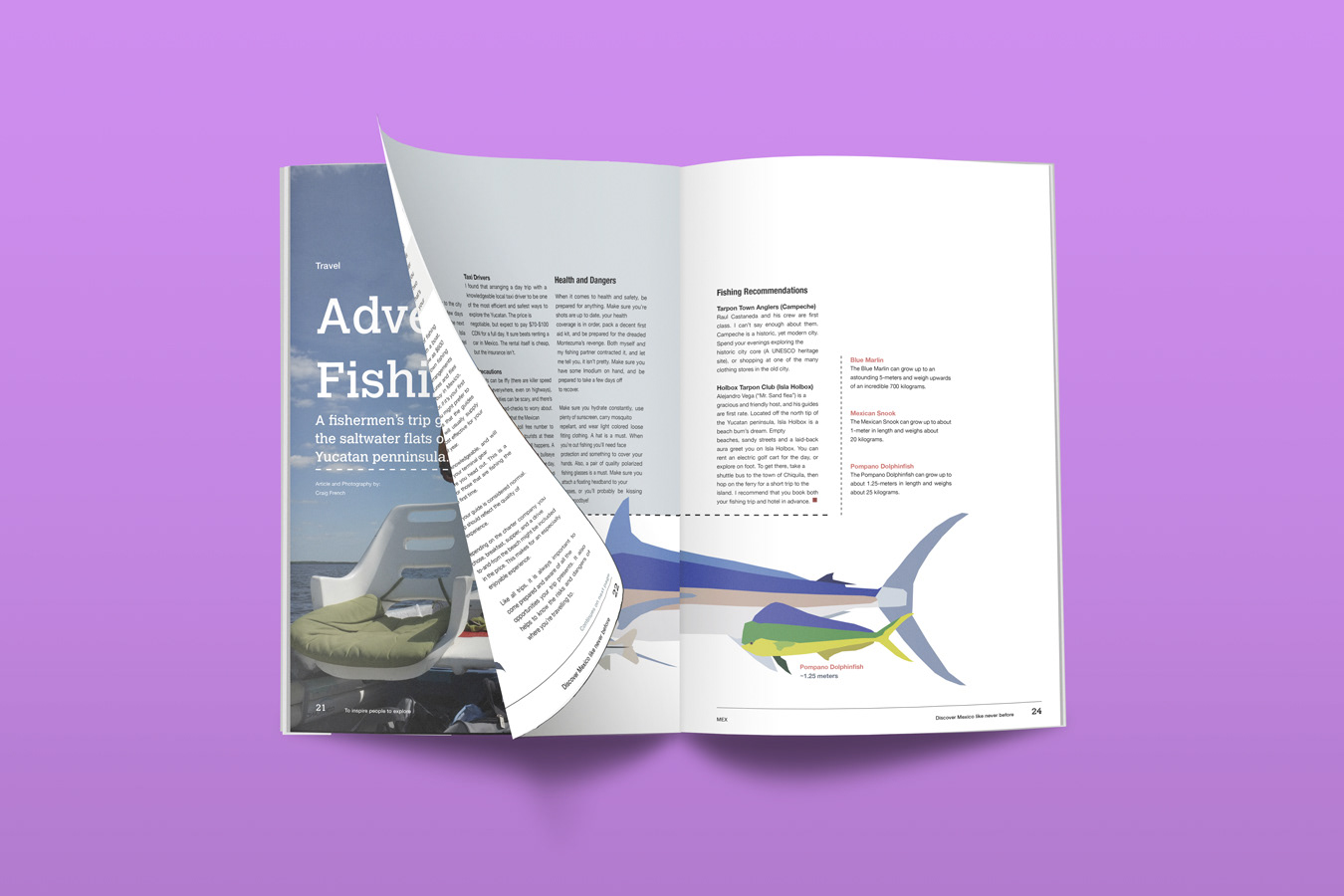 One of the more common article types in my magazine involved travel stories by my contributors. These stories often included a mixture of a travel narrative and informative illustrations. Reading these articles would provide the reader with tips and tricks for travelling throughout different parts of Mexico, which is a large and culturally diverse country. For many travellers, including myself, having access to information that clears up worries and concerns is a valuable travel resource. I presented this information through interesting stories to make this learning process fun and enjoyable for the reader.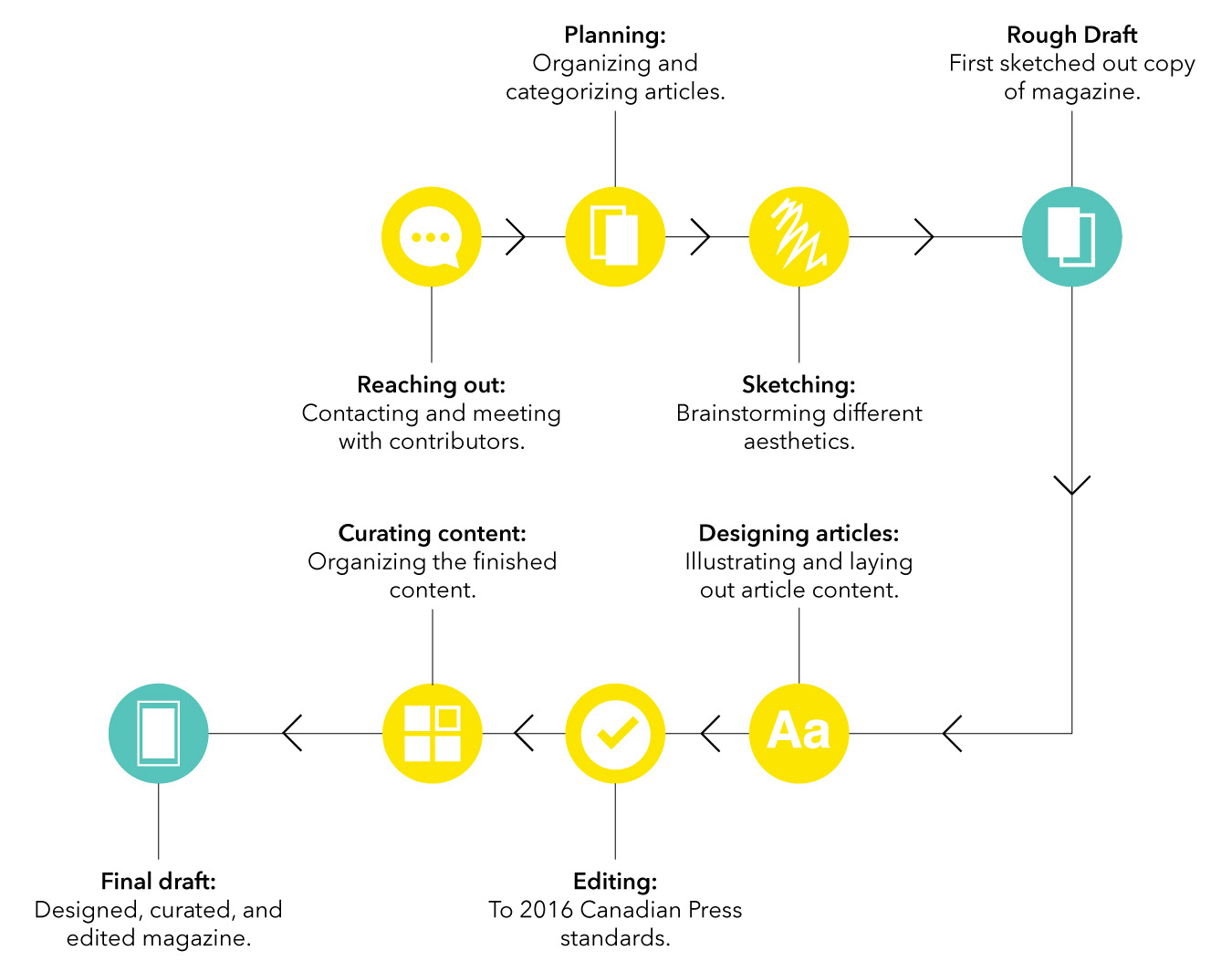 I approached this project using a two stage design process, with the first stage being the steps leading up to a rough draft, and the second being the steps toward the final draft. By taking the time to collect lots of articles, planning out how to organize them, and sketching different styles, I figured out the most appropriate direction. After my rough draft, I relied on my technical skills of design, editing, and curating to finalize my sketched designs.

This was one of more significant print projects, which required me to use multiple programs and design approaches. I relied on numerous Adobe programs when creating the magazine, and used my technical design abilities to reflect my ideas into interesting page designs. One area I would have liked to spend more time in was the sketch phase. I had to come back to the sketching phase a few times when I was not satisfied with how a designed spread looked, which could have been avoided if I had spent more time sketching out ideas.