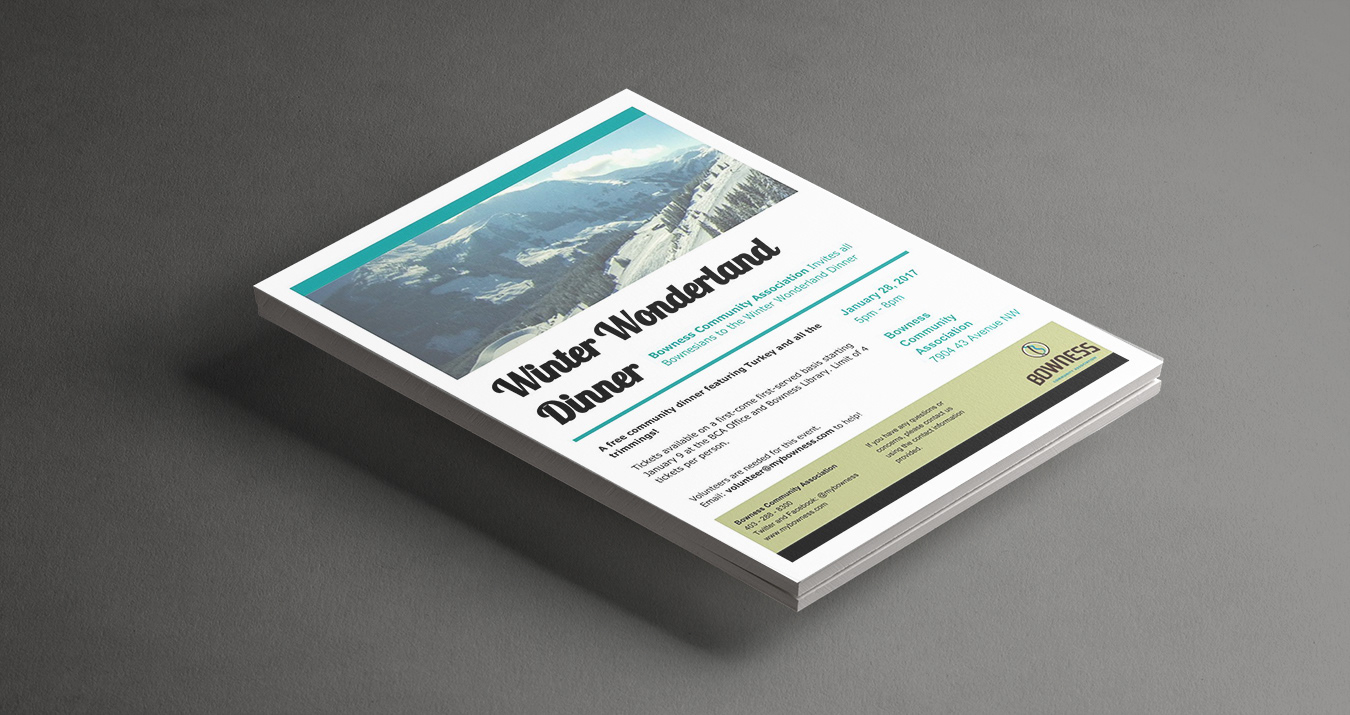 Maintaining the Bowness Brand
I was brought onto the communications team at the Bowness Community Association in Calgary, Alberta, to solve an information problem. Volunteers brought on to help with marketing assistance had difficulties with making consistently branded materials, which affected how the association's brand was presented. My solution that the association went with involved using a Google Drive template system for volunteers to quickly learn and produce materials with. Templates for nearly every type of print, digital, and web material could be created using one of the apps provided (e.g. Google Slides). Communications staff could produce and modify the templates, while volunteers would be given access and responsibility for producing needed marketing materials with those templates.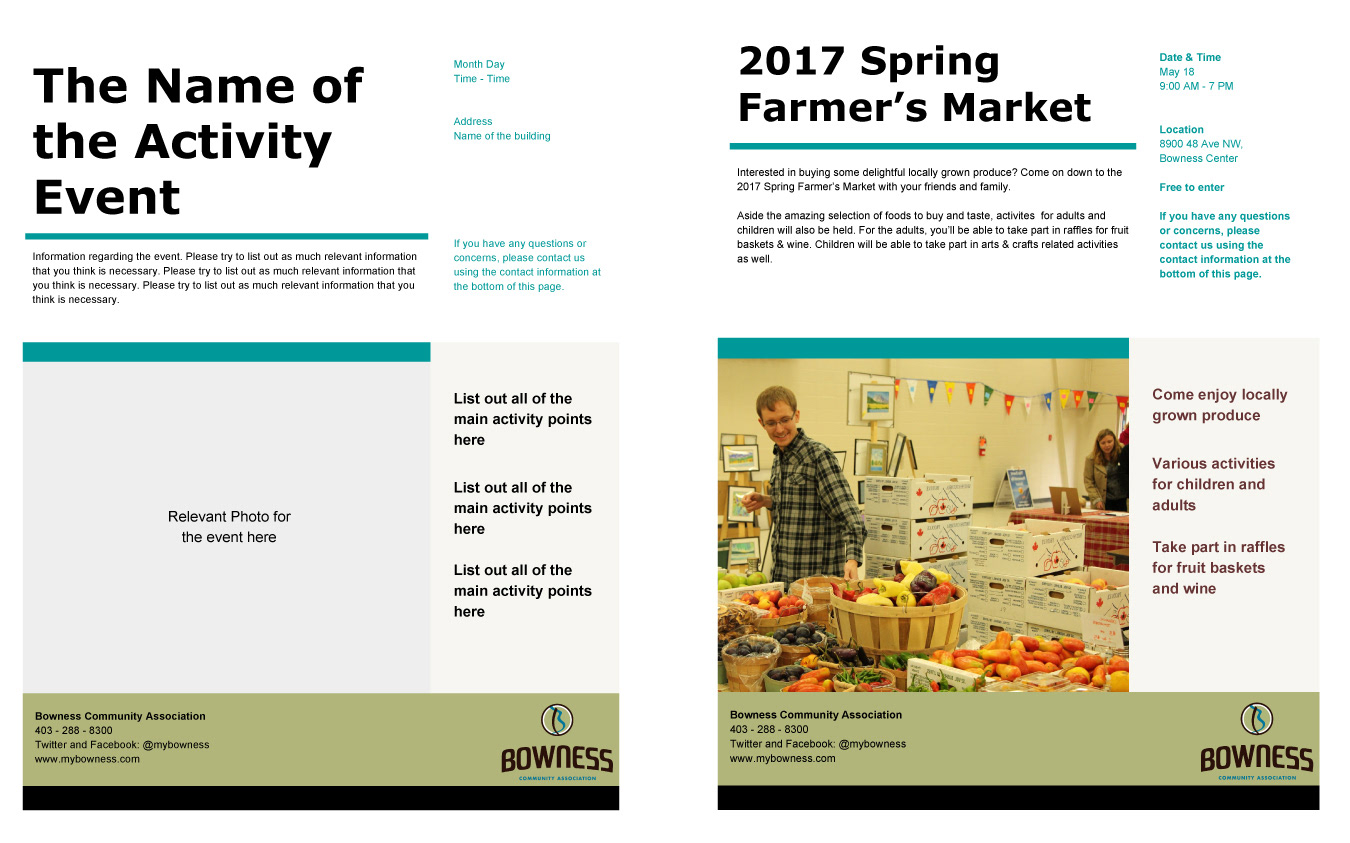 One of the more common requests given to volunteers was to prepare posters for the events the association holds. The communications team wanted consistent looking posters, which could also feature some variability. The template functionality in the drive provided exactly this, and was also easy for non-tech savvy volunteers to use.

Arriving on using the Google Drive to manage brand resources was part of relatively simple research process. I began with looking at precedence, and resources that the association could realistically use. I came across the possibility of using the Google Drive, and looked at the design capabilities. Finally, the Google Drive choice was done after usability tests showed that volunteers could quickly learn how to use it, and use it effectively.

The Google Drive solution was everything the association wanted, and was ultimately the most appropriate choice. Volunteer permissions could be easily modified, templates could be quickly created, and brand consistently was effectively maintained. One area I would have preferred to spend slightly more time working on would be even more usability tests. Some issues arose in how to use the templates, which resulted with me putting together an additional short guide on how to use the template system, but I think the guide could have been avoided with more usability tests.