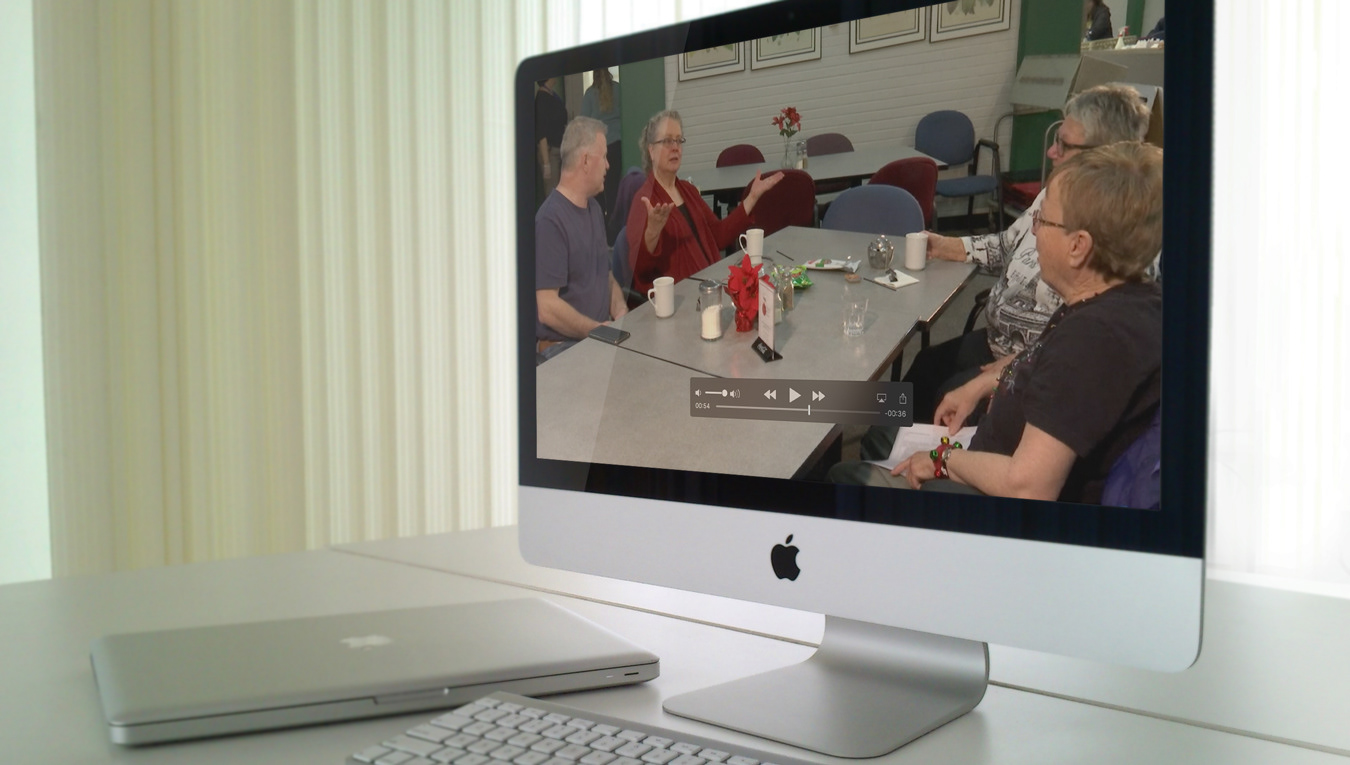 Applying Jerome Bruner's Discovery Learning Model
During my fourth year I worked alongside two broadcasting students to develop an informative video of how older people can effectively use compression socks. This project was in cooperation with the Kirby Centre in Calgary, Alberta, who provided feedback on our approach and research. The Kirby Centre is a facility that provides older adult services. I conducted research into instructional theorists, and pursued applying
Jerome Bruner's
 (1915-2016) Discovery Learning Model. His model of instructional design involves creating an environment that encourages people to socialize, interact, and problem solve. I designed the workshop using this instructional methodology, and developed a simple storyboard to share with the team. After discussing the research and approach, our team filmed the video and presented it at a video exhibition in the Mount Royal University Library.
Compression socks typically provide numerous health benefits for older people regarding the prevention of blood clots. However, the higher level socks recommended for this demographic are usually quite difficult to put on, which is a turn off for many older people. This workshop allows this demographic of people to comfortably approach compression socks by providing a space to learn different ways of putting them on. Participants in the workshop are also encouraged to chat and share what works for them as a form of collaboration.
After collecting and finalizing the research I put together, I opted to design a simple storyboard that the broadcasting students could rely on to understand the workshop. The credibility of the workshop is through the use of the Discovery Learning Model developed by Jerome Bruner. For an environment like the Kirby Centre, which already has a workshop system in place, our team agreed that this approach would be appropriate, effective, and enjoyable.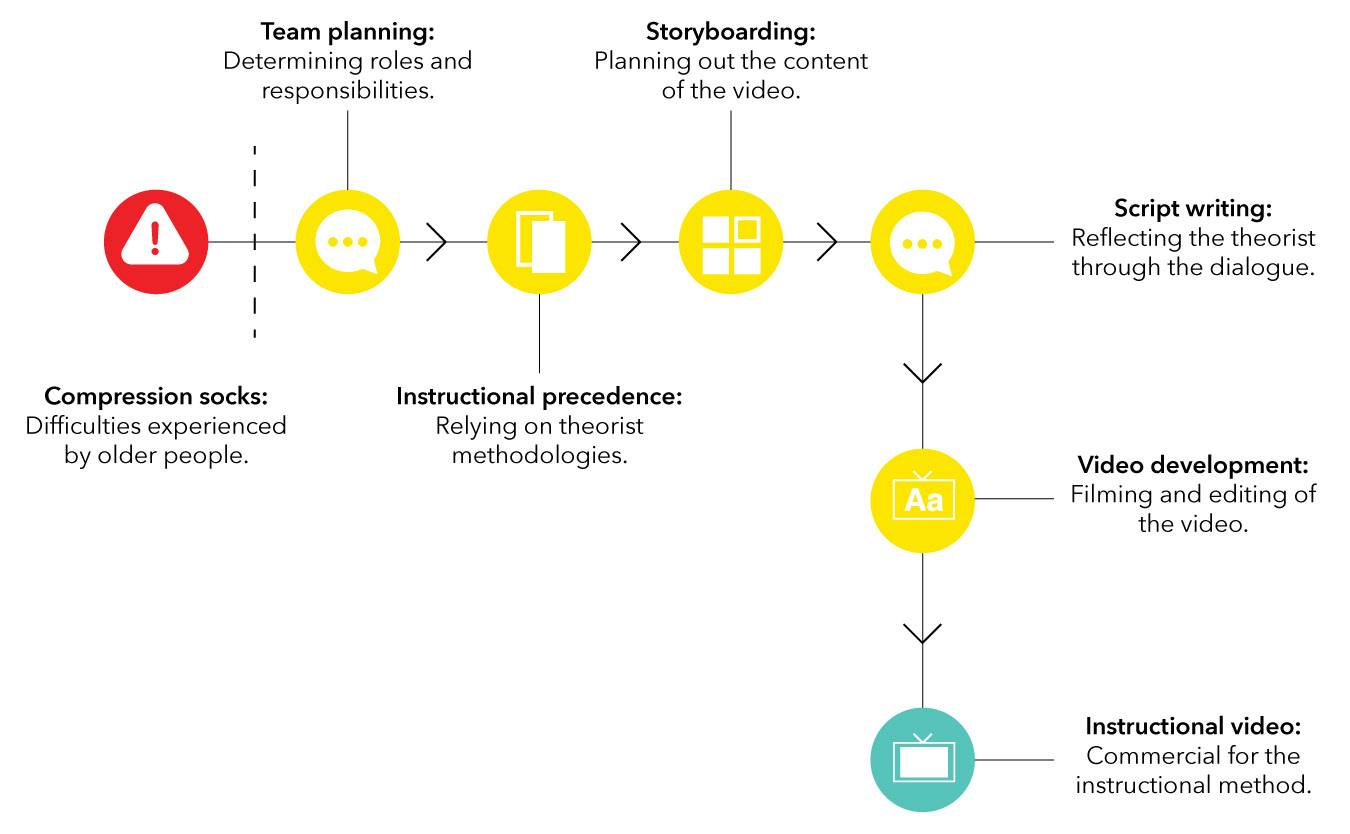 Our team was composed of myself, and two broadcasting students. Due to my background in research and instructional design, I was assigned to develop the instructional content of the video. This involved a simple, illustrated storyboard to explain the workshop using Jerome Bruner's learning model as the evidence supporting it. From this information, our team worked to create a script that would reflect the research visually through an instructional video.
Working with both the Kirby Centre and the broadcasting program at Mount Royal University, I was able to transform instructional research into a possible a solution for a learning issue regarding compression socks. Through the workshop, older participants would have a comfortable learning environment that makes approaching seemingly frustrating compression socks as a positive addition to their daily routines.