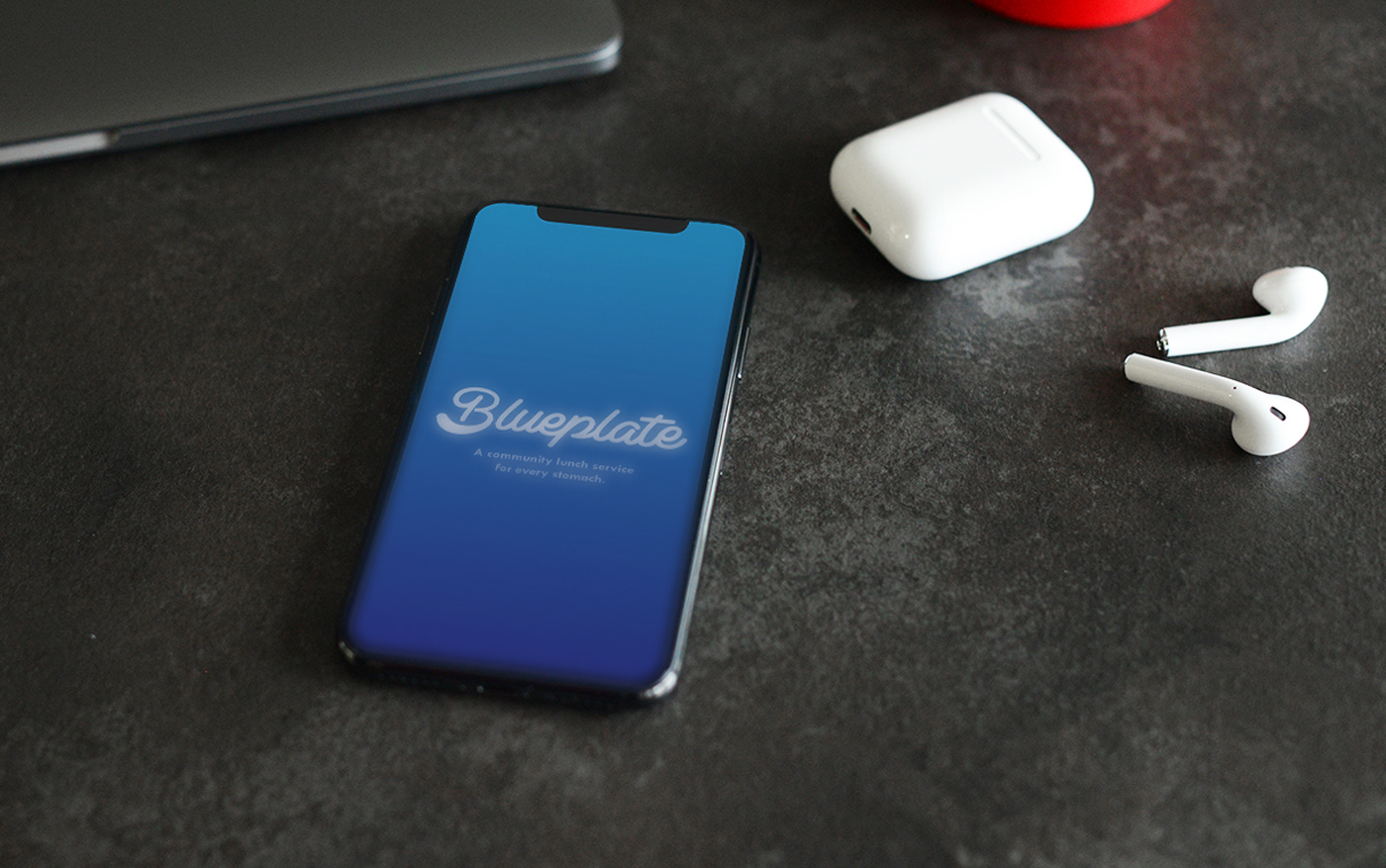 Creating communities through food
I worked in a group (3) to design a food service platform for a first year project in the Masters of Arts in Communication and Technology program at the University of Alberta. Over the span of two weeks, our group came up with Blueplate: a platform that allows for the creation of communities through supporting local food establishments. Users subscribe to the service and get access to meals provided by food establishments in their community, with the menu constantly changing depending on reviews and discussions. The goal is to create communities around local food talent, and have a menu that everyone gets a chance at curating. Our project also featured a live prototype, which I designed through the Adobe Creative Cloud. There are similar platforms available, but none that provide the unique services that Blueplate offers.
The Prototype App for Iphone X
From a design perspective, the app was made to be simple and intuitive with space to add more services over time. Users have profiles that show their connections compared with their respective community, and are encouraged to grow their community by building social capital with other users. Among the starting services are: messaging, reviews, and meals. The main functionality of the site are the meals, which users can sub in and out of. Meals would ideally be delivered using third-party services like Uber Eats or Skip The Dishes for convenience. The reviews and discussions get collected and analyzed to adjust the menu to satisfy as many community users as possible.
The prototype itself is minimal, which was done to highlight the simplicity of the Blueplate idea. A goal of our group was to create a platform that resembled other existing platforms, so we weren't 'reinventing the wheel'. Within the app are some more niche services for users, such as nutritional information, chef and supplier pages, and community discussions.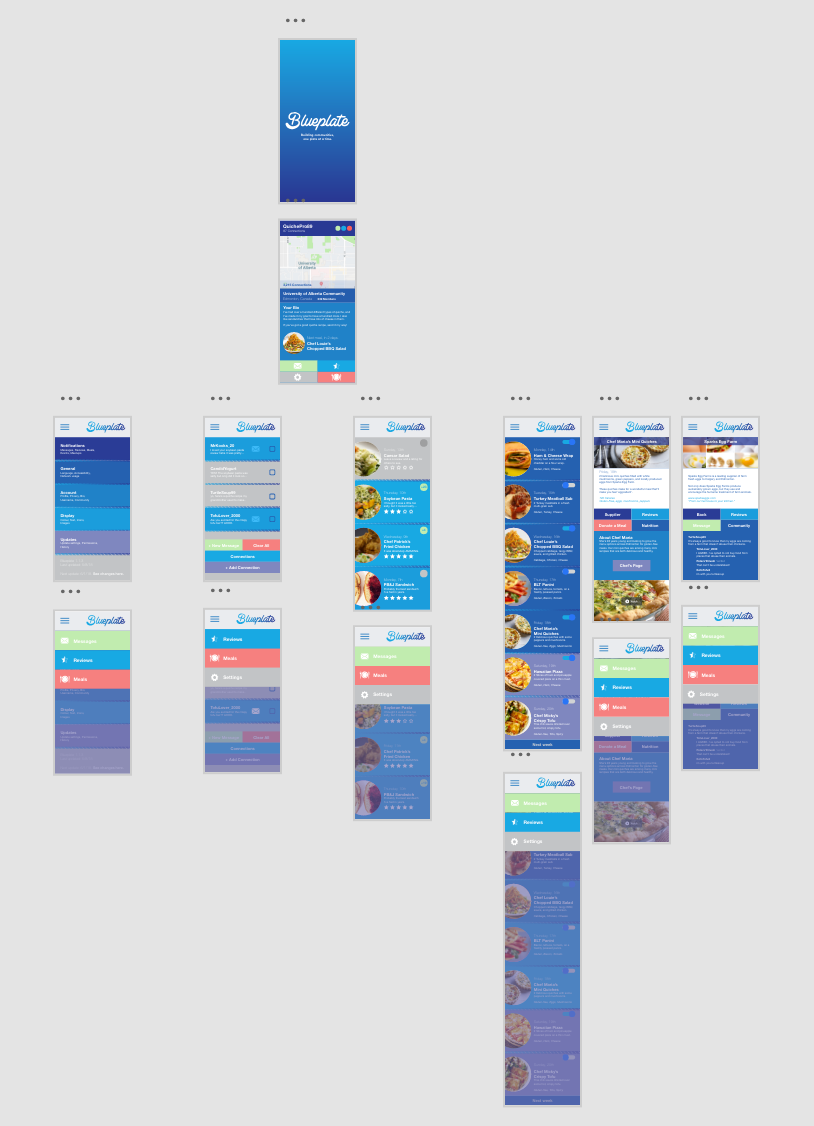 To make the idea more useful for all parties involved, we added a subscription service for the local food establishments. This service would provide food reviews and discussions, analyzed data, and eating trends to subscribed establishments. For farms, restaurants, and chefs, this information is incredibly valuable in a highly competitive business. It also allows for these establishments to save costs if they know what menu item will be successful or not.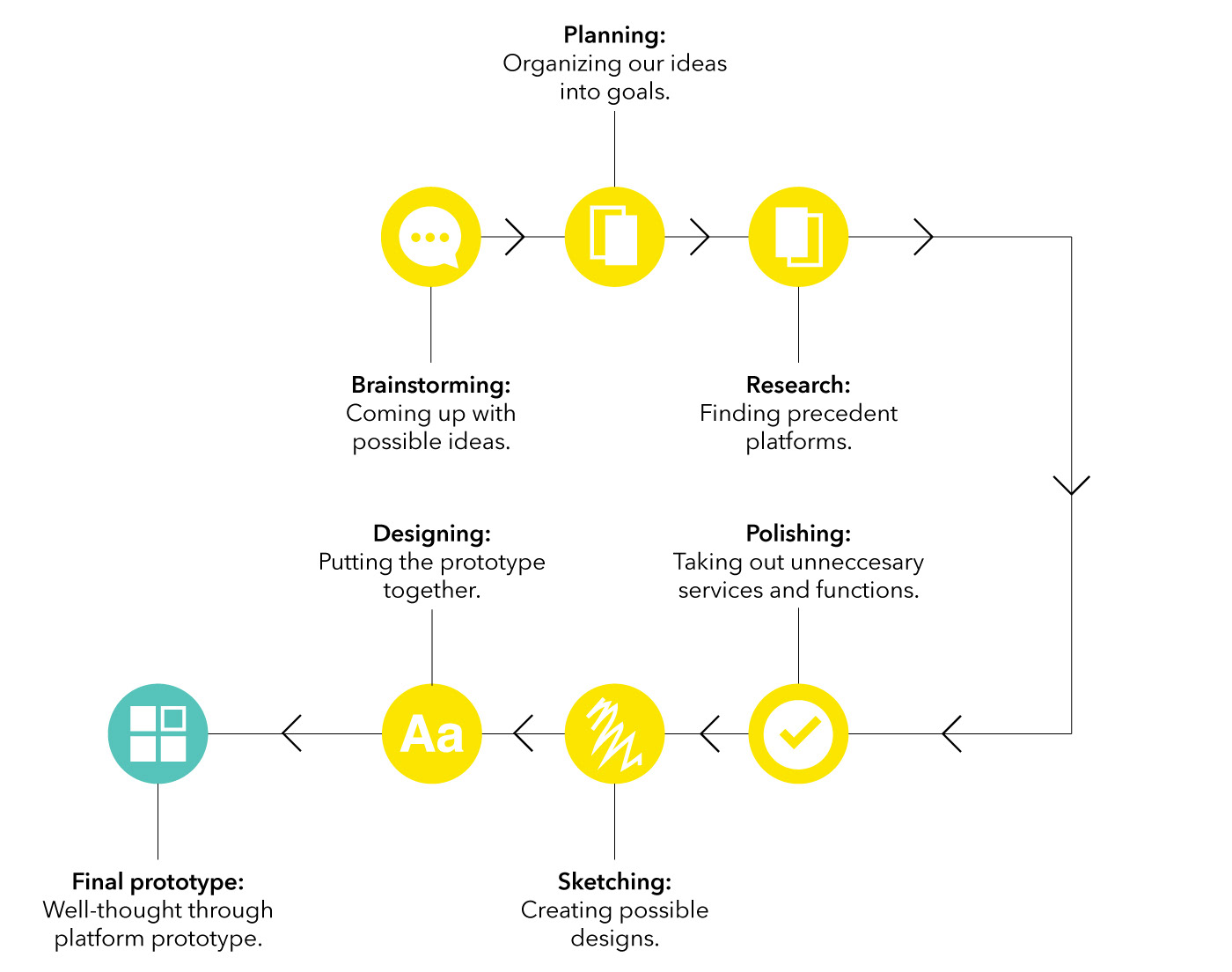 We only had two weeks to put the entire project together, which was quite the challenge. My main roles were coordinating the design aspects of the platform into a prototype, but I was also heavily engaged with the idea and business model. 

I thought our idea panned out excellently, and that our platform had the plausible potential to work well in every city. The prototype captured everything that we wanted to highlight, and represented all of our ideas. It was a fun and challenging project to kick off my Masters program at the University of Alberta.