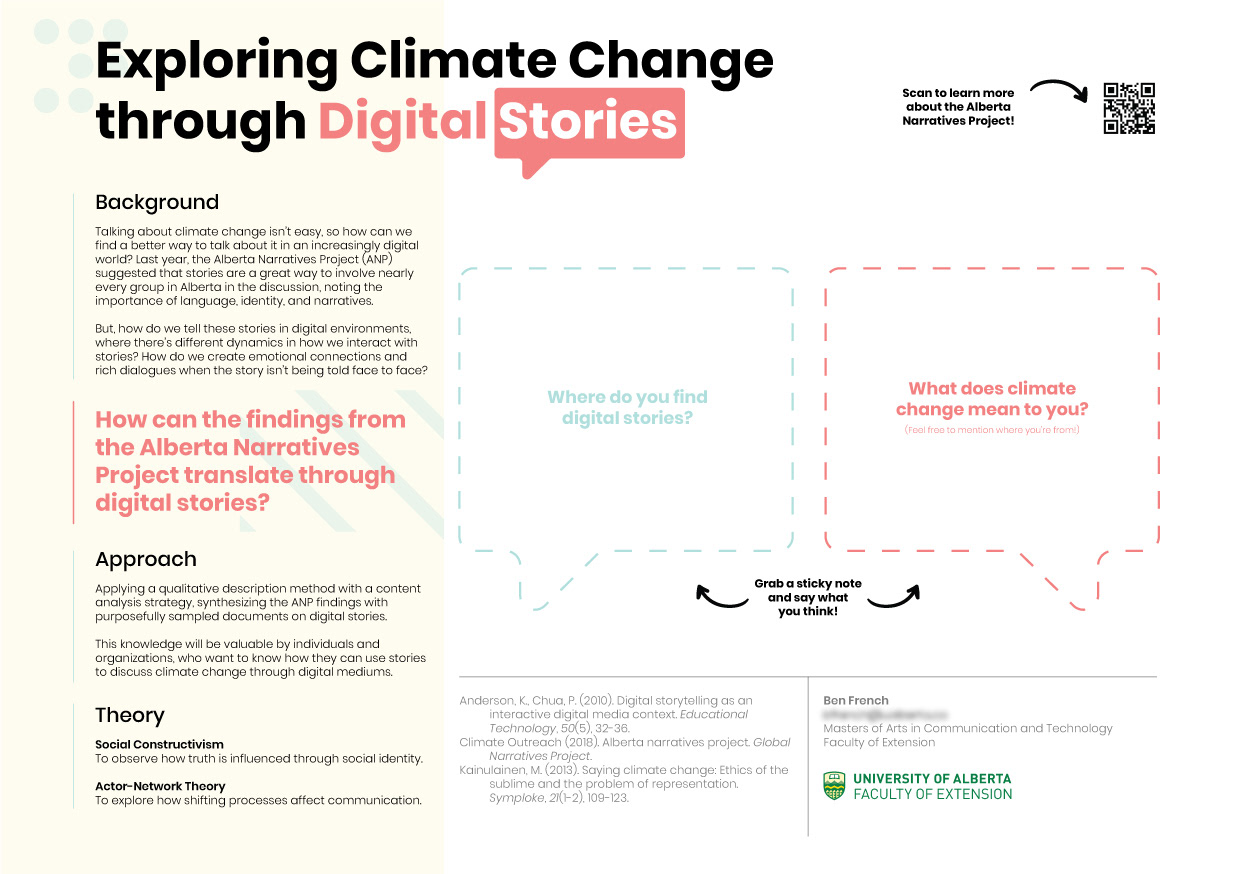 Climate change & Digital Stories
As the effects of climate change become increasingly apparent to people around the world, there has been a shift in how we talk about it. This is observable in the widespread use of stories and narratives, that people's experiences are being used to start discussions and debates across the internet. However, our traditional understanding of storytelling does not necessarily explain the dynamics of digital storytelling. How we share stories face-to-face, is considerably different than how we share them on the web. I am currently developing a research design brief to lead my Masters capstone project, which will involve studying how digital stories can be used to discuss climate change. The knowledge created from this research will help individuals, organizations, and governments share digital stories to facilitate public discourse on what may soon be referred to as 'climate emergency'.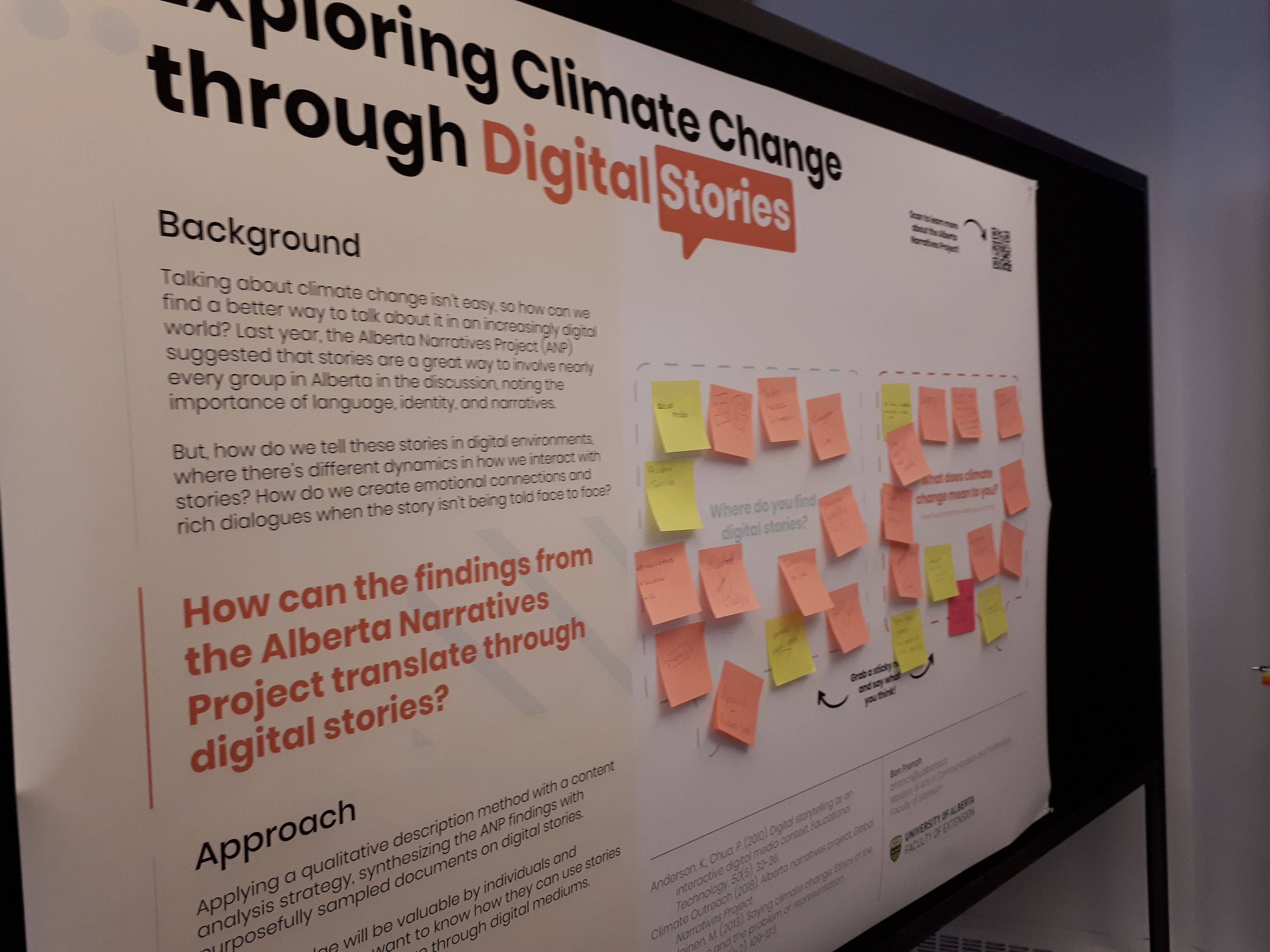 Although the framing of my research is still being developed, I was inspired after learning about the
Alberta Narratives Project
. About 50 workshops were held with over 500 participants, which had Albertans from different groups share their understanding of climate change through stories. The project studied these workshops, suggesting that language choice in narratives is very important in successfully facilitating discussions on climate change within Alberta. What's missing from this project, is how the addition of digital media may influence climate change discussions on digital mediums.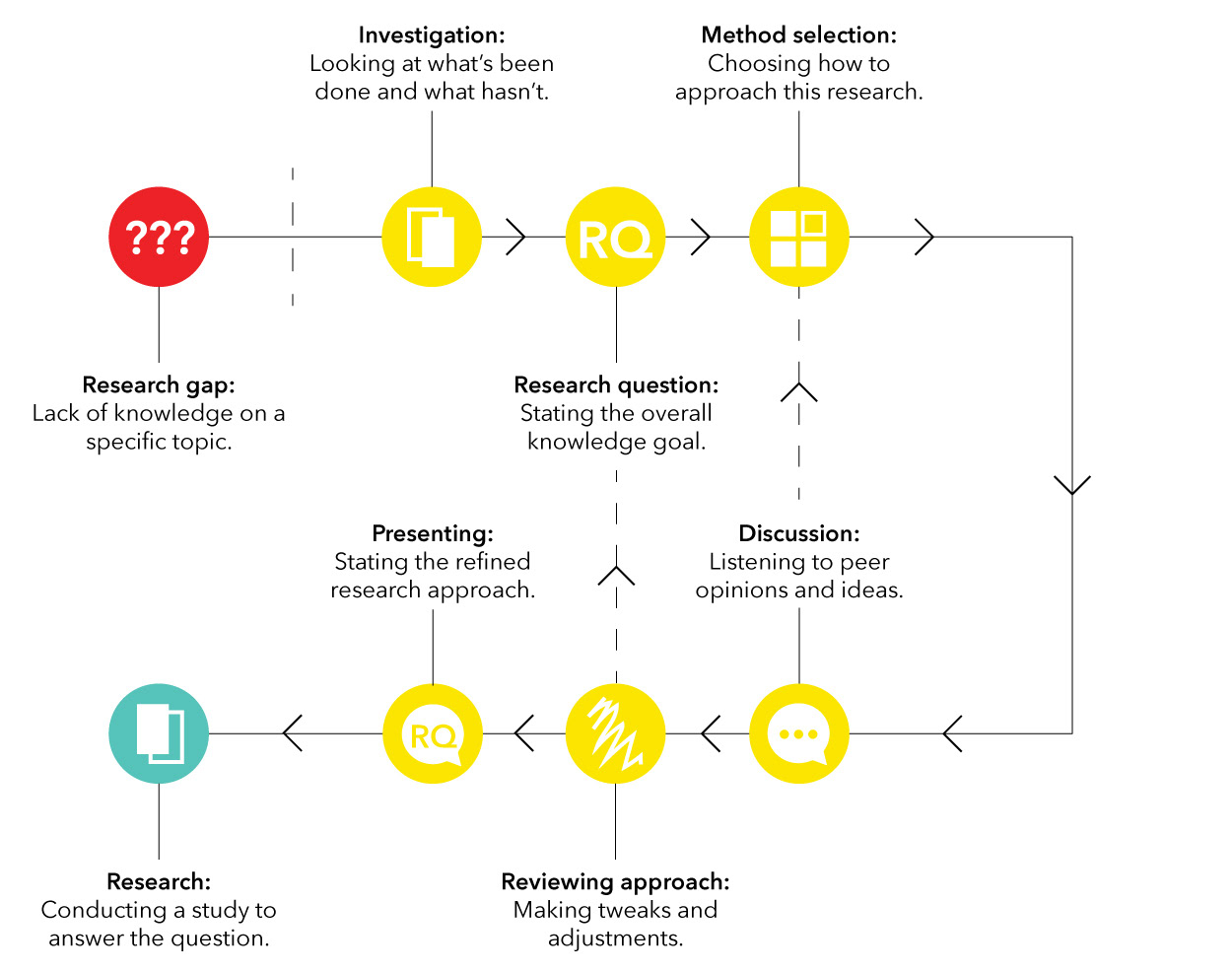 I have only just begun this research project, and will take the remainder of the year to finalize my methodology, approach, and strategy. This academic research project will be completed through the capstone requirement of my Masters program.